A joint RV rally with Geeks on Tour and TechnoRV.  Spend some time learning about cool things to do with your computer (Windows *or* Macs *or* Android *or* iPads/iPhones), digital camera, Smartphones/Tablets, and GPS devices. Also take seminars on RV technology like Electrical safety equipment, Tire safety equipment, LED lights and Induction cooking.  We'll have a lot of fun too!
The TechnoGeek Learning rally is 5 days with 3 full days of classes, 4 breakfasts and 3 dinners.  There is an optional 2 day pre-rally for Smartphone Learning Camp and an optional 2 days after the rally for help with homework!  All totaled you can spend 8 days with us.
See this video for a glimpse at our first Techno-Geek Learning Rally.  And, visit our facebook page for current discussions about the rally.
You've attended any Geeks on Tour seminars and left wanting more. https://geeksontour.com/computer-seminars-by-geeks-on-tour/
You've bought some cool gadgets from www.TechnoRV.com and want to learn more about using them.
You have multiple computers, smartphones, tablets, cameras … yet you still consider yourself a beginner with computers and technology.
You are an RVer. We hold the rally at an RV park! We also will teach about technology and gadgets specifically for RVing.
You just love learning new stuff!
You'd like to show your kids something … that they didn't teach you!
You've looked at the schedule and like what you see. tentative daily schedule
You've looked at the menu and you're getting hungry. Rally Menu from last rally.
You want to compare notes with other RVers about their smartphones, Internet connections, email issues, photo-sharing options, RV gadgets, etc.
You'd like to attend a small RV rally, where there's ample opportunity to get to know people, share meals, learn, and party.
And during the week we will have a Jeopardy game, Name that Tune,  Great Food, and Good Fun!
Here's the Podcast by LivingTheRVDream.com that talks all about the TechnoGeek Learning Rally and interviews several other attendees.  Have a Listen:
Join the discussion on our Facebook page.
When
Tuesday March 26, 2013 at 3:00 PM EDT -to- Saturday March 30, 2012 at 10:00 AM EDT
Where
Paradise Oaks Golf and RV Resort
4628 CR 475 Bushnell, FL 33513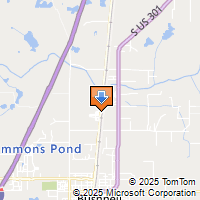 Rally Registration
PLEASE MAKE YOUR OWN RV RESERVATION WITH PARADISE OAKS GOLF AND RV RESORT. WE HAVE NEGOTIATED A SPECIAL RATE OF $25. JUST CALL 352-793-1823.  This is not included in your Rally Tuition.
Registration
The fee for the event is $149 per person.  Geeks on Tour Members get a 20% discount with this code. The optional 2 day pre-rally on Smartphones is $79/per person.  The pre-rally is only open to rally attendees – Geeks on Tour members get the same 20% discount.