Geeks on Tour is member supported. This FREE newsletter is made possible by our paid (Premium) members.  Member benefits include access to over 500 tutorial videos, asking questions on 'Ask the Geeks' forum, Show Notes for our weekly show, "What Does This Button Do?" and all our eBooks including Mrs Geek's Guide to Google Photos. Already a member? THANK YOU! 
The whole month of July we were home in Fort Lauderdale, Florida.  The photo is of us going kayak diving in the reef off of Fort Lauderdale beach. And, here's a 
video of a wreck dive
 we also made this month. See more photos in our
July Photo Album
 and stories in our 
personal blog
.
By the way, our pictures, Blogs, Photo Albums, maps, and videos are all examples of what we teach.  You can learn how to plan, navigate, and remember your life's events.  It makes the experience that much more enjoyable to get creative and share pictures, maps, stories, and movies with friends and family. Check out our Learning Library of Tutorial Videos, just go to 
GeeksOnTour.com
 and click the menu for Tutorials. There are plenty of free videos in addition to our members-only content to whet your appetite for learning.
Here's our speaking request form if you'd like to have us speak to your group. We're in Fort Lauderdale until August 12 or so.
Aug 4 2pm ET: Episode 172 of The Button Show
Aug 4 3pm ET: Member Meetup with Premium Geeks On Tour members. It's a Zoom video meeting where you can connect with us.
Aug 11 2pm ET: Episode 173 of the Button Show
Aug 11- 3pm ET: Member Meetup with Premium Geeks On Tour members. It's a Zoom video meeting where you can connect with us.
Aug 29 7pm Trumbull PC User Group  Connecticut
We're getting on the road after Episode 173 and traveling up the East Coast to visit family and friends before our late Summer Tour. Lots of Computer user groups.
October will be pretty full, too. 2 big RV events and a couple more User Group presentations on the calendar before heading back home in Florida.
Like our Facebook Page for notifications to see us Live whenever we like.
Here are some of the topics that have been discussed recently. Anyone can read the forum, only members can ask questions. This is a valuable benefit of membership. Join Today!
If you are a member, ask a question! Go to GeeksOnTour.com then click the Q&A menu. Make sure you are logged in (there's a form on the Q&A page), select a category (Photos, Maps, Blogs, Other) then click Add Topic. When finished scroll down to Submit Topic.
Want to see the info about your photo? The date, location, description etc? Just swipe up.
If your phone is loud when you want it quiet, or quiet when you want it loud, this article is for you.  How to control the volume on your smartphone.
Google Photos and Google Drive will no longer automatically sync your photos and videos. 5 things you can do and 1 you can't.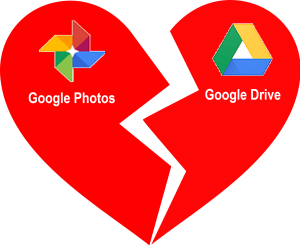 Yet another article about the changes that just happened between Google Photos and Google Drive. This article includes 3 videos on exactly how to get photos from one service to the other now that they no longer sync.
Also included is a list of how much Google storage space is used by your photos in Drive or Photos now that they are separate.