This Geeks on Tour monthly newsletter will always be free, but we also have a premium membership with perks like private Zoom meetings, eBooks, tutorial videos, and complete classes. Our premium members support us, making everything we do possible.
It's $58 yearly or $68 for one year only
.
What's up with Jim and Chris – the Geeks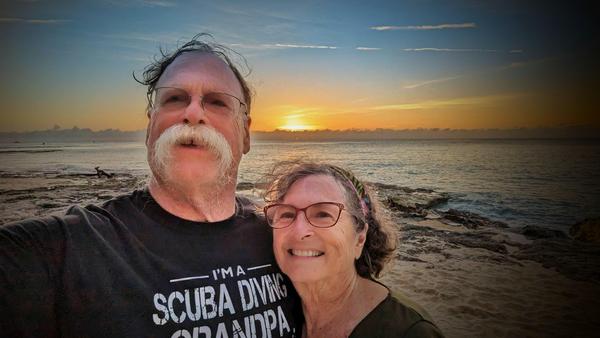 As the sun sets on 2022 – we wish everyone a healthy, happy
2023
December
The photo above comes from our last scuba trip of the year. (Do you like the way the edges are darkened? That's called "Vignette" and you can do it easily with the Google Photos – see the how-to below.)
Friends from the UK joined us and we visited Bimini in the Bahamas and went
diving with
Neil Watson Scuba Center
. They are known for their special excursion, diving with Hammerhead Sharks. The Hammerheads did not disappoint. Check out those teeth!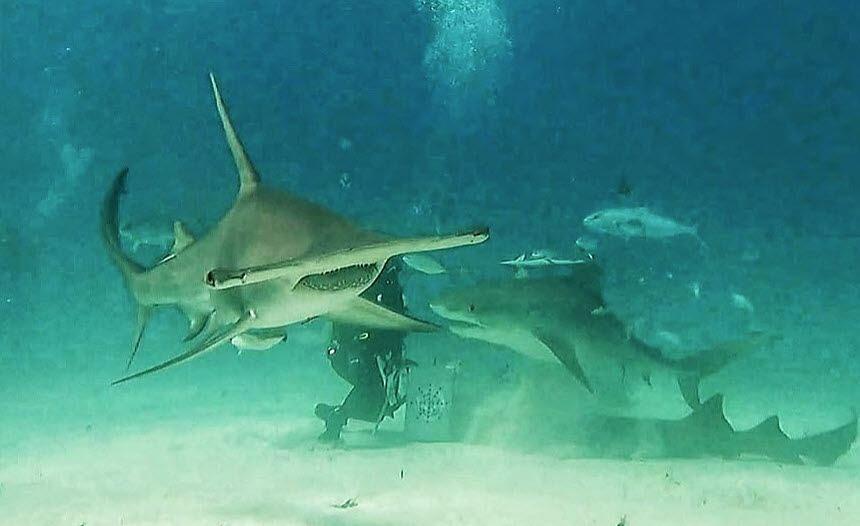 Sharks are magnificent animals who deserve protection. Also in this picture is "Joker," a tiger shark and a nurse shark. Yes, they were close enough to touch!
Classes 
You can see all
classes from past months on our
Classes page
. We presented 2 classes during December:
We did 2 of our Sunday Live "What Does This Button Do?" shows:
In this newsletter:
As usual, we have an eclectic mix of smartphone and technology tips for you.
How to add a vignette to a photo
How to capture a still shot from a video
How to set multiple reminders for an event on your calendar
How to watch just the parts you want with YouTube chapters
Blast from the past 2005: WiFi and Frequency Interference
Thank you to our premium members for supporting us and making this newsletter possible! If you learn something from us, and you're not a member, consider joining us now.
What's coming up –
Our Calendar
January and February
January is Mr. Geek's birthday month. Celebrate with us!
January
Jan 8 2pm Eastern: Google Photos Live Q&A
"What Does This
Button Do?"Jan 15 2pm Eastern: Episode 249  How to transfer photos from your phone to a computer
Backstage Pass after every live Button Show for Premium Members only
Jan 16 7pm ET Valencia Reserve Photo/Computer Club Presentation Rescheduled to March 20
February
"What Does This Button Do?"
Feb 5: Episode 250
Rest of February and part of March we will be in Indonesia
Be sure to subscribe to our YouTube Channel, click on the bell for notifications, and Like us on Facebook.
That way you'll get notified when we go live.
And we're getting close to 10K subs!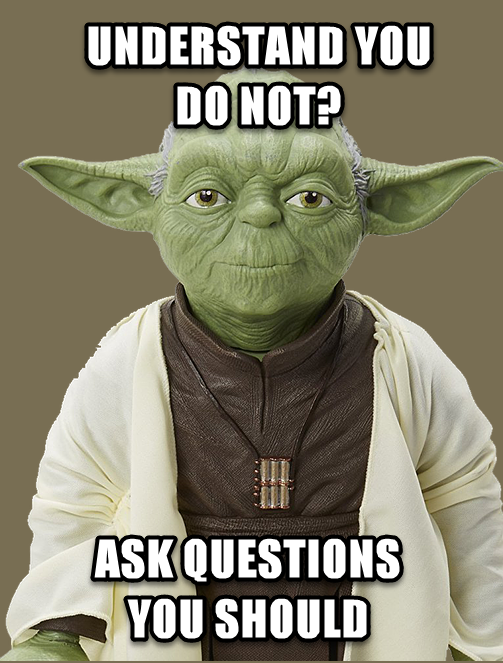 Ask the Geeks Q&A forum. Anyone can read the forum, only members can ask questions. This is a valuable benefit of membership. Join Today! Here are some recent discussions
---
How to watch just the parts you want with YouTube "Chapters"
Have you noticed the chapters in YouTube videos? They allow the viewer to know what topics are included in a given video and to jump straight to the parts
they're interested in. This article shows you how to use the Chapters to watch just the parts you want. It also shows you how to create those chapters for your own videos on YouTube.
Blast from past 2005: The early days of Wi-Fi
When we were brand new fulltime RVers, we worked for a company called Coach Connect who installed Wi-Fi in RV parks. We work-camped at a park in Arizona called Palm Creek and helped the RVers use the Wi-Fi system. We actually made house-calls! err RV-calls. Here's an article from our personal blog about when Chris filled in doing Jim's rounds: "Chris the Magic Techie"
And, here's an article from 2010 about how hotspots' radio frequency interference prevented Steve Jobs from doing his demo when the iPhone 4 was announced. In 2005 while managing a busy hotspot at an RV rally, we learned firsthand about that interference. Maybe we could have helped Steve Jobs?!
Have you learned something from Geeks on Tour?
If so, we'd love to get a review from you. Click the link below and you should see
a right sidebar with all Geeks on Tour stuff, scroll down a bit and you should see Reviews and Write a Review.
 If you like this newsletter, please forward it on to your friends! You might want to remove the Unsubscribe information at the bottom of the page. That will prevent one of your friends from accidentally  Unsubscribing you.