What's Up with Jim and Chris – the Geeks?
March started out normal with a short trip to Sarasota to present a Google Photos seminar to the
Sarasota Technology User Group – STUG
. Within 2 weeks, the world simply stopped, due to the CoronaVirus Pandemic. We cancelled our big dive trip to the Maldives and shut the house door. We
will #StayHome for the foreseeable future. See our
March Google Photos
album for some more pictures, and our
blog
for #stayhome daily diary.
We are busier than ever while we're stuck in our house because we are in Zoom meetings, sometimes several a day. We're using it and we're teaching it. Not since
2010 when Facebook caught on like wildfire
, have we been so involved in one product. Everyone we know is joining online meetings and Zoom is the tool of choice. We've made videos, written
articles, held practice Zoom meetings, and even made an
online course for Zoom
. We are dedicating this issue of our Newsletter to covering Zoom.
What Does This Button Do?
185. How to make a custom map for dive sites
186. How to use Zoom for online meetings
187. What does a Zoom meeting look like? A real meeting with 50 participants and lots of How-To.
188. How to get your old slides into Google Photos
Tutorial Videos
Not much.
We've been staying at home for the past several weeks.
Our big dive trip canceled and we are using the time to work.
All public appearances are off for the foreseeable future.
Live YouTube Shows Sunday at 2pm Eastern time. Most weeks.
Live Zoom meetings for Premium Members after the live shows.
Stay safe. Wash your hands.
Ask the Geeks Q&A forum. Anyone can read the forum, only members can ask questions. This is a valuable benefit of membership. Join Today! Here are some recent discussions: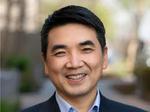 I think it sheds light on a product to learn a little about the people behind the product. Zoom is the brainchild of the CEO Eric Yuan. He grew up and was educated in China. After graduation he wanted to move to the US so he could work in the Internet field. It took 2 years and 8 tries to get a visa, but he finally accomplished it in 1997. He went to work for WebEx which was bought by Cisco, and he became Cisco's Corporate VP of engineering, in charge
of collaboration software. He knew a thing or two about developing online meeting software when he left Cisco to start Zoom.
He left WebEx to start Zoom in 2011
Many of his fellow engineers left with him in 2011 and they launched the Zoom Video platform in 2012. The company was successful and they went public in 2019. If you want to buy stock in Zoom, please be sure to choose the right one. Stock symbol ZOOM skyrocketed in price after Zoom Video went public in March of 2019. The problem? That's the wrong Zoom. Zoom Video is stock symbol ZM.
He's a good Dad
Yuan has an impressive personal story as well. I've read that he never misses one of his kid's basketball games and often helps out at practices. At the office Yuan has a 99% approval rating from employees based on workplace review site Glassdoor who named Yuan its
Big Company CEO of the Year in 2018
.
He's addressing the problems
Then came the Corona Virus pandemic and everyone needed online meetings. Zoom went from 10 million daily users in December to over 200 million daily users today. That kind of stress is bound to show some cracks in the system. There have been
many articles
about privacy and security problems experienced by Zoom, but instead of denying it or stonewalling, Zoom is closing down loopholes, adding security features, and holding webinars to address everyone's questions.
We watched the webinar "
Ask Eric Anything
" where he addressed the security concerns. They've removed the problematic Facebook SDK software, they've added a security button in the online controls for meeting hosts, and they've put all feature updates on hold for the next 3 months to focus on privacy and
security.
That's enough for me. I think we are very lucky, in our time of need, to have an online meeting system that works so well and is so affordable. Thank you Eric Yuan.
With orders to stay at home during the Coronavirus (COVID-19) pandemic, meetings are going virtual, and Zoom.us is quickly being adopted as the tool of choice for friends, families, businesses and organizations to hold online meetings. Whether you just want to get together with a few friends for happy hour, keep
your Book Club going, or manage a community meeting when no one can come to the Community Center, Zoom might be your answer.
This article answers some Frequently Asked Questions like:
What is Zoom meetings?
How does Zoom meetings work?
How much does Zoom meetings cost?
Does Zoom meetings really work?
Is Zoom safe and private?
What does a real Zoom meeting with 50 participants look like?
Step by Step course to learn how to use Zoom.
The reason that Zoom has skyrocketed to the top of the online meeting providers is because it's easy and it just works. But there's still a lot to learn. This course starts out with the very basics of how to join a Zoom meeting, then continues on to explain the different meeting controls, on computers as well as mobile devices. You will learn when you need a Zoom account and how to set one up, and how to schedule Zoom meetings and invite others.
Everyone else – the course cost is $20
Have you learned something from Geeks on Tour?
If so, we'd love to get a review from you. Click on this link
 If you like this newsletter, please forward it on to your friends! If you received this issue forwarded by a friend you can 
subscribe
 to get your own copy delivered to your in box – it's free. You can also visit the 
archives of past newsletters
. If you've learned something from us along the way, we'd love a
Google Review from you
!