December 2019 | Issue 148 | Archives
What's Up with Jim and Chris – the Geeks?
We started November at home, then flew to Colorado for the Google Product Experts conference in Boulder. Chris learned a lot and had great fun with her fellow Google Product Experts. Then we went on to Denver and presented a couple of Google Photos seminars at Senior Planet.
The photo above is at Denver airport – quite a sight. We were lucky to be flying back home to Florida well before the snow became a problem. See our November Google Photos album for lots more pictures.
Now we're home for the holidays. We wish all the best of the season for you and your families as well.
What Does This Button Do?
We delivered two of our YouTube "Button" shows this month:
---
---
Ask the Geeks Q&A forum.
Anyone can read the forum, only members can ask questions. This is a valuable benefit of membership. Join Today! Here are some recent discussions:
---

They moved it! Using Google Photos and choosing to edit in Snapseed is still there.
Snapseed is my favorite way to edit photos on my phone. It's a free app that you need to download and install on your phone. It's available for both iOS and Android. Once it's installed, you can use it with any photo in Google Photos.
The way to access it from Google Photos has recently changed, here's how to get there now.
On iPhone, swipe up on the photo and you'll see "Open in Snapseed" as an option below the photo
On Android, open the photo, tap the edit button, tap the 9-dot grid, then you'll see Snapseed as an option.
---
Travel Blogs and Travel Maps go together
My blog is where I tell our travel stories, but I need the maps for the visual reference.
The map can even act as a kind of table of contents for the blog. Each marker is clickable and contains a link to the blog post where I have the story about that place.
We can teach you how to make both blogs and maps.
---

Using Google Calendar to remind you before you miss appointments
Don't you just hate it when you see your friend and they say, "Where were you last night? We missed you at the party." When the only reason you missed it was that you forgot!
If you have your settings right, you will get a notification one hour (or 2 hours, or 1 day – whatever you choose) before every event entered on your calendar.
This article tells you how.
---
New Feature in Google Photos: Share photos with a conversation just like sending a text.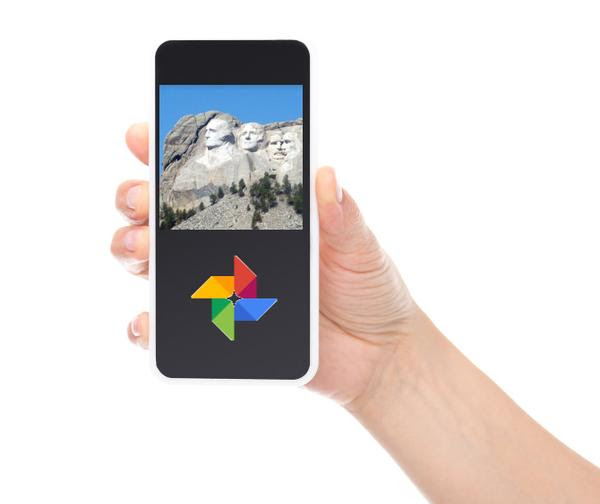 Have you ever shared a picture using Google Photos and the recipient says they never got it? Did they tell you to send it in a text message instead because they like how a text message keeps a running conversation along with the pictures?
If so, you'll love this new feature in Google Photos – it makes sharing any photo(s) from Google Photos act just like text messaging. It's rolling out now on iOS, Android and Web!
---
If you like this newsletter, please forward it on to your friends! If you received this issue forwarded by a friend you can subscribe to get your own copy delivered to your in box – it's free. You can also visit the archives of past newsletters. If you've learned something from us along the way, we'd love a Google Review from you!