November 2019 | Issue 147 | Archives
What's Up with Jim and Chris – the Geeks?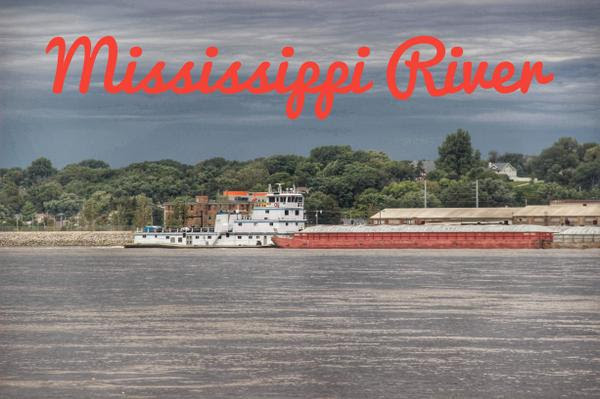 We finished our TOUR!
We started October in Chicago and presented our Google Photos seminar at 2 Chicago computer clubs.
We ended the month back home in Fort Lauderdale after a whirlwind 3 month, 5,000 mile tour. We loved every minute (well except when the RV broke down) of it. We presented 17 seminars over 12 venues. Some were RV rallies and others were computer clubs or Senior Centers.
In between gigs, we enjoyed traveling in our little Roadtrek camper van and staying at some beautiful places. We made lots of new friends and met up with many old friends – including one I hadn't seen since high school – thanks Randy! If you hosted any of our seminars or met up with us anywhere along the way, THANK YOU!
The photo above is in Quad Cities/Moline, Illinois where we participated in a Scott Kelby World Photo Tour. See our October Google Photos album for lots more pictures.
Chris has been invited once again to Google's Product Experts Conference, this time in Boulder, Colorado Nov 11. We'll fly there.The recently opened Senior Planet in Denver wants us to present our Google Photos Seminar we did in NYC. We are planning programs there for a full day on Nov. 15th as we will be in Colorado for the Google event. Then back to Florida.
What Does This Button Do?
We delivered one of our YouTube shows from the road this month:
---
Nov 11-13 Google Product Expert Event in Boulder, CO
Nov 15 all day Senior Planet Presentation in Denver, CO.
Nov 25 7pm Valencia Reserve APCUG Presentation in Boynton Beach, FL.
Nov 28 Happy Thanksgiving for our US friends.
Nothing on the calendar for December. Happy Holidays!
---
Ask the Geeks Q&A forum.
Anyone can read the forum, only members can ask questions. This is a valuable benefit of membership. Join Today! Here are some recent discussions:
---
Google Maps gives us arrows on a heads up display for walking directions.
This is augmented reality. Have you ever used Google Maps for walking directions and started walking the wrong way? It's hard to tell which way is left or right until you start moving, right? So, you walk a block before you can tell if you're walking in the right direction.
The new "Live" view fixes all that. We'll give you a glimpse in Episode 178 of our YouTube show, What Does This Button Do? The Beginner's Lesson is how to navigate with Google Maps and our Quick Tip is showing you the new Live View.
---
Google Photos Memories
If you tend to forget about your old pictures and never look at them again, this feature is for you.
Just open Google Photos app on your iPhone or Android device and you'll see round bubbles at the top of your screen representing the years of your photos. Click on one and enjoy.
---
Auto-Rotate and your Phone
Sometimes you feel like rotating, sometimes you don't.
This article explains how you can control it for both iPhones/iPads and Android devices
---
Google Maps Navigation Basics
How to navigate using Google Maps. That was the topic of our Beginner's lesson for episode 178 of our YouTube show "What does this button do?" It only seemed appropriate after just navigating over a 5,000 mile tour around the Eastern US.
If you watch this episode, you'll learn step by step how to use navigation on both Android and iOS devices. You'll also see some of the newest features in Google Maps. If you are a Google Maps newbie, or a seasoned pro, you will learn something watching this episode.
---
If you like this newsletter, please forward it on to your friends! If you received this issue forwarded by a friend you can subscribe to get your own copy delivered to your in box – it's free. You can also visit the archives of past newsletters. If you've learned something from us along the way, we'd love a Google Review from you!