(View Original Newsletter Here)

Monthly Issue #136 January, 2019
GeeksOnTour.com | Newsletter Archives | Become
a Member Geeks on Tour is member supported. This FREE newsletter is made possible by our paid (Premium) members. Member benefits include access to over 500 tutorial videos, asking questions on 'Ask the Geeks' forum, Show Notes for our weekly show, "What Does This Button Do?" and all our eBooks including Mrs Geek's Guide to Google Photos. Already a member? THANK YOU! Geeks in December – 2018 wrap-up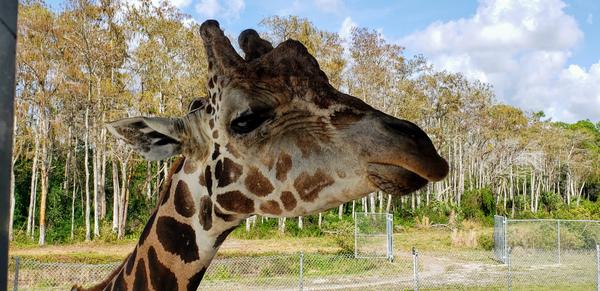 In 2018, we traveled by air for 10,000 miles, RV 14,216 miles, presented 55 seminars over 22 events, with audiences totaling 7500 people. After a quiet December at home with family for the holidays, we took one last RV trip over the New
Years weekend – to Lion Country Safari where our favorite animals were the giraffes. Check out our map for 2018, our photo album photo album for December. And our personal travel Blog.
We always continue to learn about technology! And, we share it with you on our weekly class, What Does This Button Do?
By the way, our pictures, Blogs, Photo Albums, maps, and videos are all examples of what we teach. You can learn how to plan, navigate, and remember your life's events. It makes the experience that much more enjoyable to get creative and share pictures, maps, stories, and movies with friends and family. Check out our Learning Library of Tutorial Videos, just go to GeeksOnTour.com and click the menu for Tutorials. There are plenty of free videos in addition to our members-only content to whet your appetite for learning.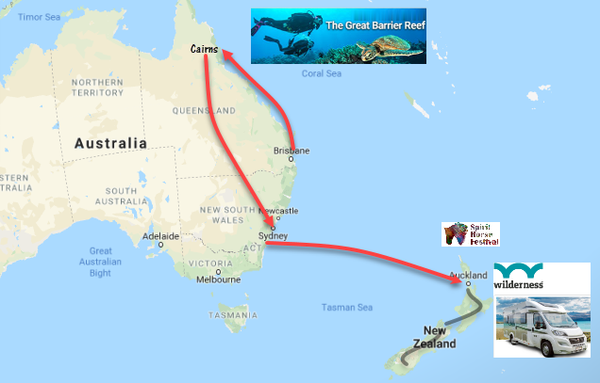 Next up: The Geeks head Down Under
We're starting out 2019 with a trip to Australia and New Zealand. First stop will be Brisbane, where we will meet up with a friend we've never met! We know Graham Cairns from our online Toastmasters club. Next stop is to dive the Great Barrier Reef, and last stop in Australia is Sydney. Then we go to New Zealand to meet up with Chris' old friend, Melinda Blackwell whose business is Equus Insight. She uses horses for leadership training. We
will watch her give a presentation at the Spirit Horse Festival in Auckland, New Zealand. Then the 3 of us will tour the north and south islands in a motorhome. We're renting the motorhome from Wilderness ,
inspired by the blog and YouTube videos by Heath & Alyssa.

Got Questions on Google Photos? Browse over to Michael Daniel's YouTube channel at 8pm Eastern time on 1/9/19 for Google Photos Q&A. Chris will be joining Michael to answer questions on Google Photos. Calendar
Every Wednesday "What Does This Button Do?"
We send out a link to a technology lesson, usually an episode of our Button Show which is recorded in a live stream, normally on Sundays at 2pm at our local time.
When we're not doing our live show, we'll post an encore episode.
Here's our speaking request form if you'd like to have us speak to your group.
​​​Upcoming Appearances
January 2019
1/18 Sun City Hilton Head Koffee Klatch Remote presentation on Blogger
All of February: We've cleared our calendar for Australia and New Zealand! Stay tuned for photos!
Subscribe to our YouTube Channel for notifications of Live Streams from Geeks On Tour! Be sure to click the little bell to confirm delivery of notifications.
Like our Facebook Page for notifications to see us Live whenever we like.
See our Calendar Ask the Geeks, Q&A forum
Here are some of the topics that have been discussed recently. Anyone can read the forum, only members can ask questions. This is a valuable benefit of membership. Join Today!
If you are a member, ask a question! Go to GeeksOnTour.com then click the Q&A menu. Make sure you are logged in (there's a form on the Q&A page), select a category (Photos, Maps, Blogs, Other) then click Add Topic. When finished scroll down to Submit Topic.
Google can remind you where you went in 2018
As we travel more and more, remembering where we've been gets harder and harder. I take lots of pictures, I make my own maps, and I write in my personal blog. I like documenting my life.
If I just want to remember where all I went last year, Google's location history is the quickest way to do that. Read More
Google Photos is not a social network, or is it? If you want to share your trip photos with friends and family, Google Photos gives you a perfect tool. Make an album and share the link to the album. That's how we'll be sharing our Australia / New Zealand trip. You can follow along by watching our
album as it grows. Read More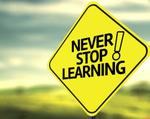 2019 Learning Survey Results We sent out a survey asking what topics we should teach this year. If you haven't filled it ou, here is the survey. From the first 462 responses, here are the top 10 topics.
Safety: what your phone can do for you in an emergency
How to organize your lifetime of photos with Google Photos
What's new with Google Photos
Cloud computing: how to use Google Drive, Dropbox, OneDrive, iCloud
How to take better photos with your smartphone.
How to take care of your phone: battery life, data usage, file management, protection, cleaning
Using USB ("thumb") drives with your phone
How to show your Google Photos on your TV, or other smart screens like Home Hub
How to use Google My Maps for planning and remembering your travels
How to backup your contacts
That's all for now. We hope you learned something. Your next issue will be next month. Any questions, please visit our forum. If you like this newsletter,
please forward it on to your friends! If you received this issue forwarded by a friend you can subscribe to get your own copy delivered to
your in box – it's free. You can also visit the archives of past newsletters,
Happy Computing! The Geeks on Tour website is an online learning library for Travelers who want to learn to use their computers and mobile devices for managing digital photos, making blogs, using maps and other online resources. Anyone can get our free weekly tech lesson, read articles on our Technology Blog, sign up for our free newsletter. A small fee makes you a 'member' and you can then ask us anything on our Q&A page, view any of our 500+ video tutorials on these subjects in our Learning LIbrary, and get written notes and eBooks of our lessons.