Monthly Issue #129 June, 2018
GeeksOnTour.com | Newsletter Archives | Become a Member
Chris — Geeks on Tour is member supported. This FREE newsletter is made possible by our paid (Premium) members. Member benefits include access to over 500 tutorial videos, asking questions on 'Ask the Geeks' forum, Show Notes for our weekly show, "What Does This Button Do?" and all our eBooks including Mrs Geek's Guide to Google Photos.
​​​​​​​Join today
Already a member? THANK YOU!
Members: Click Here for all Premium Content
---
Geeks in May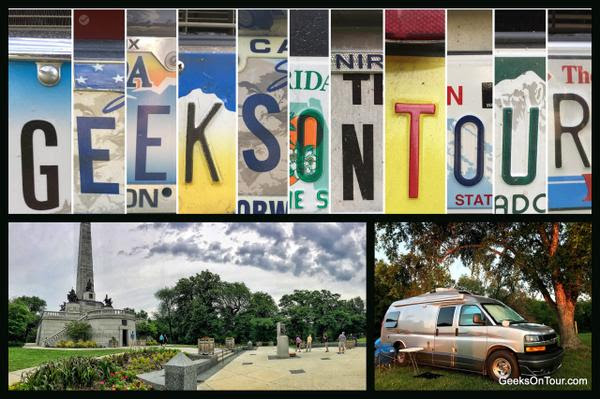 In the beginning of May we joined a group of scuba divers from USA Dive Club and went to Bimini, Bahamas for a long weekend of diving. Then it was time to pack the camper and start our summer tour of RV rallies. Driving 1,400 miles in 3 days took us from home in Fort Lauderdale, Florida to the Escapade rally in Sedalia, MO. There we taught a 2-day hands-on smartphone photography class where one of our students, Mike McIlraith, made the license plate collage you see above. Isn't that cool?! Thanks Mike!
See our May photo album for more pictures, and our Blog for the rest of the story.
We always continue to learn about technology! And, we share it with you on our weekly class, What Does This Button Do? We recorded three new episodes in May:
Episode 141: Music on Smartphones
Episode 142: Snapseed on Chromebook, the best photo editor on the best laptop! with guest Ron Brown
Episode 143: Scuba diving videos and shared albums
By the way, our pictures, Blogs, Web Albums, maps, and videos are all examples of what we teach. You can learn how to plan, preserve, and share your travels (or your life.) It makes the experience that much more enjoyable to get creative and share pictures, maps, stories, and movies with friends and family. Check out our Learning Library of Tutorial Videos, just go to GeeksOnTour.com and click the menu for Tutorials. There are plenty of free videos in addition to our members-only content to whet your appetite for learning.
---
June-July Calendar
Every Wednesday "What Does This Button Do?"
We record them in a live stream, normally on Sundays at 2pm at our local time.
When we're not doing our live show, we'll post an encore episode.
Thursday is "Gabbing With the Geeks" on Facebook Live to answer questions from viewers and discuss anything. 5pm our local time.
We're on our way to Michigan for the FMCA GLAMA Rally. We just left Sedalia, MO and a wonderful Escapade.
Here's our speaking request form if you'd like to have us speak to your group.
​​​​​​​June 2018
July 2018
Subscribe to our YouTube Channel for notifications of Live Streams from Geeks On Tour! Be sure to click the little bell to confirm delivery of notifications.
​​​​​​​Like our Facebook Page for notifications to see us Live whenever we like.
---
Here are some of the topics that have been discussed recently. Anyone can read the forum, only members can ask questions. This is a valuable benefit of membership. Join Today!
If you are a member, ask a question! Go to GeeksOnTour.com then click the Q&A menu. Make sure you are logged in (there's a form on the Q&A page), select a category (Photos, Maps, Blogs, Other) then click Add Topic. When finished scroll down to Submit Topic.
---
Add fun to your road trips
We just finished the Escapade rally in Sedalia, MO, and our next stop is in Michigan for the FMCA Great Lakes area rally called Glamarama. We have a week to get there so I wanted to find one or two fun things to do along the way. That is exactly where Roadtrippers excels.
---
Get away, stay connected: Our life on tour
We can have our wilderness and do our work too. We spend months at a time in our Roadtrek camper van. Most of the time we park at places with hookups. That means we plug the RV in to a power source, and now we have air conditioning, TV, and power plugs for all our computers, coffee makers and anything else we need.
We also like to park where there are no hookups. In this article, we share a bit about what our life is like as we travel, and work on the road in our completely self-contained camper van.
---
Techno-Geeks and GPS Systems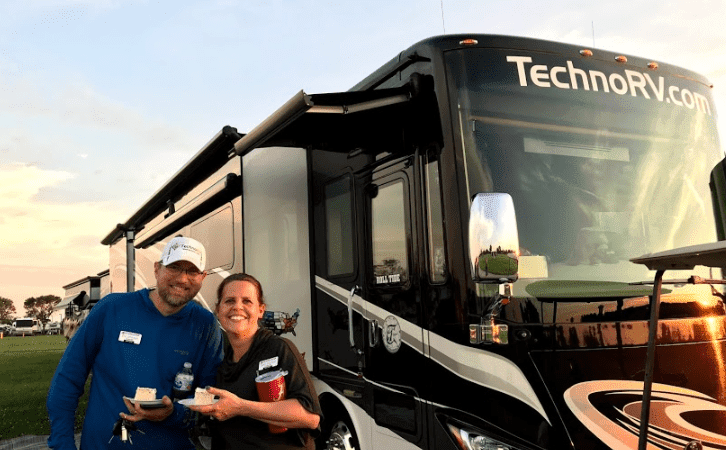 You may remember, back in 2012, we put on our own rally called the Techno-Geek Learning Rally. That was when TechnoRV was owned by the founders, Phil and Tracey May. Phil and Tracey became very good friends of ours and we were distressed when they sold the business (we now visit them in England). How they found the perfect new owners is a miracle – but they did!
One of their specialties is RV GPS systems …
---
Leave us a Review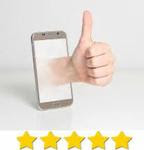 Have you learned something from Geeks on Tour?
If so, we'd love to get a review from you. Click on this linkthen scroll down until you can click on Write a Review. First you'll be asked for a rating by stars – 5 is appreciated! Then, please write some comments. Did you learn from us in person? or from videos on our website? Do you watch our weekly What Does This Button Do show? Do you learn from our newsletters? How has your use of technology improved?
THANKS​​​​​​​
Click here for more Articles by Geeks on Tour

That's all for now. We hope you learned something. Your next issue will be next month. Any questions, please visit our forum. If you like this newsletter, please forward it on to your friends! If you received this issue forwarded by a friend you can subscribe to get your own copy delivered to your in box – it's free. You can also visit the archives of past newsletters,
Happy Computing!
The Geeks on Tour website is an online learning library for Travelers who want to learn to use their computers and mobile devices for managing digital photos, making blogs, using maps and other online resources. Anyone can get our free weekly tech lesson, read articles on our Computer Tips for Travelers Blog, sign up for our free newsletter. A small fee makes you a 'member' and you can then ask us anything on our Q&A page, view any of our 500+ video tutorials on these subjects in our Learning LIbrary, and get written notes and eBooks of our lessons.