Trouble reading this email? View online: Links to all newsletters online
Monthly Issue # 96 November 5, 2015 www.geeksontour.com
Newsletter Archives ' Become a Member ' Facebook" All Videos ' Subscribe
— Geeks on Tour is member supported. We do not take advertising or receive funding from any other source. This FREE newsletter is made possible by our paid members. Member benefits include access to over 300 tutorial videos, a members' Q&A Forum, and Show Notes for our weekly show: What Does This Button Do?. Join today
If you are already a member, THANK YOU
November: Scuba, High School, RV Rally
Where we've been: In October we had a very full month. A little bit of everything that we love to do! The first week we went scuba diving in the Bahamas. Check out this great little video that Google Photos put together for us of our week. The second week we attended an informal reunion of high school friends and listened to music by some very talented friends. The third week we presented seminars at an RV Rally, and the fourth week we were in Fort Lauderdale, Florida getting settled in a 'stick and brick' home.
See our 2015 October Photo Album for more pictures. And theOctober blog for stories, and of course, our 2015 map for everything.
Where we're going: We start out November at home in Fort Lauderdale, then we're off to Orlando to do some seminars, then back home for Thanksgiving. In December we have a special educational trip to Cuba!
By the way, our pictures, Blogs, Web Albums, maps, and videos are all examples of what we teach. You can learn how to plan, preserve, and share your travels (or your life.) It makes the experience that much more enjoyable to get creative on the computer and share pictures, maps, stories, and movies with friends and family. Check out ourLearning Library of Tutorial Videos. There are plenty of free videos in addition to our members only content to whet your appetite for learning.
---
Coming up in November/December
---
Attend a Geeks on Tour Seminar!
On Sunday, November 8 at 2pm, we will be presenting a Smartphone seminar to the members of the Central Florida Computer Society and you are invited!
Don't worry, even if you are 3,000 miles away, you can still attend, because we will be live streaming our weekly What Does This Button Do show from the seminar! Just click on this link when it is time.
If you would like a reminder before the show, you can RSVP and tell us you'll be there.
We're calling the topic "What is a Smartphone Good For?" You can even download theseminar handout and follow along. We'll be getting back to basics and exploring just what's so smart about these smartphones. We'll be taking comments and questions from the audience, both live and online.
To see a complete listing of all our shows, visit www.GeeksOnTour.com/WeeklyShow
See you there!
---
Q&A Forum
Here are some of the topics that have been discussed this month. Anyone can read the forum, only members can ask questions. This is a valuable benefit of membership!
---
Your Apple ID – Sync'ing Your Identity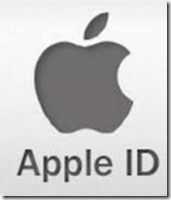 For Apple devices like iPhones, iPads, and Mac computers, your Apple ID (an email address) provides your identity.
Synchronizing means using your Apple ID to identify your iCloud account, send data such as pictures and contacts from your phone to your iCloud account, then copy that data to any other devices identified by the same Apple ID. This makes your personal data show up on multiple devices. If it's set up properly, it means you can add a contact using your phone – and that contact will be there when you look on your computer. Take a picture with your phone, and you can see it on your iPad in just a minute.
But, if you don't use it right, watch out! Let me give you a few examples:.
---
Can I use my Google Photos Pictures in my Blog?
If you're like me, you are using the amazing capabilities of Google Photos as a home to your lifetime of photos. Also, if you're like me, you have a blog and you want to add photos to your blog posts. I've been getting a lot of people lately asking the question, Can I use my Google Photos pictures in my Blog?
The answer is Yes! But, the process differs depending on what you're using for your Blog. The most common blogging platforms are Blogger.com and WordPress.com. I'll cover each of them separately.
---
Facebook Groups – Large and Small
As a Facebook member, you can take advantage of the Group feature. You can join an existing group, or make your own. I belong to a few RV-related groups. One is Roadtreking, a Public group where I can keep up with our friend Mike Wendland and his community.
Another group is Living the RV Dream – a very active group with 28,000+ members. We even have a "Secret" family group for just 2 of us!
This article will explain the different types, and how to set them up.
Click here for more Articles by Geeks on Tour
---
September episodes of What Does This Button Do? Smartphone Educational Show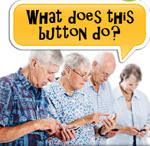 It's an educational show about smartphones and tablets. We deliver it streaming live over the web on Sunday afternoons. Every show is about 45 minutes and it is automatically recorded as a Youtube video – so if you miss it live, no problem. All the 'reruns' are listed on our Weekly Show Page. Here's a listing of our episodes this past month. The Youtube links are free for anyone to watch. If you are a Geeks on Tour member, you can use the Links that include our Show Notes and Links to specific topics in the show.
Click Here and then click Follow to get notices of future shows.
That's all for now. We hope you learned something. Your next issue will be next month. Any questions, please visit our forum. If you like this newsletter, please forward it on to your friends! If you received this issue forwarded by a friend you can subscribe to get your own copy delivered to your in box – it's free. You can also visit the archives of past newsletters,
Happy Computing!
The Geeks on Tour website is an online learning library for Travelers who want to learn to use their computers and mobile devices for managing digital photos, making blogs, using maps and other online resources. Anyone can watch our free videos, read articles on our Computer Tips for Travelers Blog, sign up for our free monthly newsletter, or Picasa weekly tips. A small fee makes you a 'member' and you can then view any of our 300+ video tutorials on these subjects in our Learning LIbrary.
Sincerely,
Geeks on Tour