Monthly Issue # 93 August 15, 2015 www.geeksontour.com
Newsletter Archives ' Become a Member ' Facebook" All Videos ' Subscribe
— Geeks on Tour is member supported. We do not take advertising or receive funding from any other source. This FREE newsletter is made possible by our paid members. Member benefits include access to over 300 tutorial videos, a members' Q&A Forum, and Show Notes for our weekly show: What Does This Button Do?. Join today
If you are already a member, THANK YOU
---
July: A Busy Month with Rallies
Where we've been: In July we started out at our home base of Fort Lauderdale, Florida and traveled to West Virginia for the Newmar Kountry Klub rally. We presented several popular seminars, offered half-hour one-on-one smartphone training sessions, and enjoyed the final evening fireworks. Jim even got some aerial video of that, using his Quadcopter and GoPro camera.
We left West Virginia with just a few days to get to Madison, Wisconsin for the Family Motor Coach convention. There we taught 6 seminars and one hands-on class for smartphone photography. The day after that ended, we drove to the Quad Cities for our Geek Week there.
See our 2015 July Photo Album for more pictures. And the July blog for stories, and of course, our 2015 map for everything.
Where we're going: For August and September we'll be winding our way back south to Florida. We'll stop to visit with friends in LBI, on the Jersey shore, and to give a seminar or two in D.C. and Hilton Head.
Living the RV Dream Gathering: In October we are looking forward to a special rally. October 21-25, in Bradenton, FL. It is put on by John and Kathy Huggins of the popular RVing podcast: Living the RV Dream. We will give a couple of seminars during the rally, plus we will have 2 days of hands-on smartphone and photo classes afterward. For more details, see the Facebook page for the gathering.
By the way, our pictures, Blogs, Web Albums, maps, and videos are all examples of what we teach. You can learn how to plan, preserve, and share your travels (or your life.) It makes the experience that much more enjoyable to get creative on the computer and share pictures, maps, stories, and movies with friends and family. Check out ourLearning Library of Tutorial Videos. There are plenty of free videos in addition to our members only content to whet your appetite for learning.
---
Coming up in August/September/October
What Does This Button Do?shows on 8/23, 30, 9/6, 13, 20, 27.
*9/12 Patomac Computer Club: *tentative Google Photos seminar
9/15 – 22 Geek Week at Hilton Head
10/20-27 Living the RV Dream Gathering in Bradenton, FL. See the Event's Facebook page for details.​
---
Q&A Forum
Here are some of the topics that have been discussed this month. Anyone can read the forum, only members can ask questions. This is a valuable benefit of membership!
---
Google Photos Finds Lost Cat!
Sue and her daughter, Shari, both have the latest and greatest smartphones – the Samsung Galaxy S6 Edge – and they love learning about them! They are members of the Quad Cities Computer Society in the Quad Cities area of Illinois/Iowa, and they took advantage of the Geeks on Tour presentations we gave there this past week. They attended 2 seminars and 2 hands-on classes.
The club took us out to dinner at the beginning of the week, I sat next to Sue and she told me, "I want to show you this great picture of my cat, but I can't find it." I told her to open Google Photos, tap the blue magnifying glass in the lower right corner and type Cat in the search bar at top.
Voila! There were all the pictures of her cat and she could easily find the one she was looking for! That IS a great picture of her cat, don't you think? The cat is curled up safe at home, you did know I was talking about a picture right?
---
Windows 10 Upgrade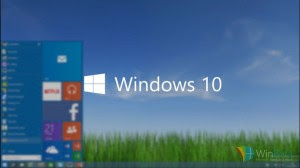 Windows has released their latest OS to the public. It started rolling out to computers via Windows Update on July 29. I don't necessarily recommend everyone upgrade their computers right away. There is no hurry, especially if you are doing ok now. If you do decide to upgrade I recommend having a current backup of your important data and performing a disk cleanup to get rid of junk on the drive. A high capacity and stable Internet connection really makes a difference. I can only be responsible for the safety and security of my own computers, not yours.
---
Geeks on Tour Member Benefit: Show Notes
Just like the owner of the "Hair Club for Men", we think it shows value of our show notes when we use them ourselves! We knew there was a way, on the smartphone, to search within a web page, but we couldn't remember how. Just a couple of minutes looking thru the Show Notes for our "What Does This Button Do?" show, and we had our answer.
This article explains:
---
Using Allstays Camp and RV to find Membership Parks
We are members of Thousand Trails and like to stay in their parks whenever possible. Thousand Trails parks show up on Allstays along with Independent Campgrounds – they don't have their own icon, or a separate category on the Filtering screen.
Or do they?
Read the article to find out how to do it.
Click here for more Articles by Geeks on Tour
---
July/August episodes of What Does This Button Do? Smartphone Educational Show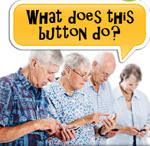 It's an educational show about smartphones and tablets. We deliver it live over the web on Sunday afternoons. Every show is about 40 minutes and it is automatically recorded as a Youtube video – so if you miss it live, no problem. All the 'reruns' are listed on our Weekly Show Page. Here's a listing of our episodes this past month. The Youtube links are free for anyone to watch. If you are a Geeks on Tour member, you can use the Links that include our Show Notes and Links to specific topics in the show.
Click Here and then click Follow to get notices of future shows.
That's all for now. We hope you learned something. Your next issue will be next month. Any questions, please visit our forum. If you like this newsletter, please forward it on to your friends! If you received this issue forwarded by a friend you can subscribe to get your own copy delivered to your in box – it's free. You can also visit the archives of past newsletters,
Happy Computing!
The Geeks on Tour website is an online learning library for Travelers who want to learn to use their computers and mobile devices for managing digital photos, making blogs, using maps and other online resources. Anyone can watch our free videos, read articles on our Computer Tips for Travelers Blog, sign up for our free monthly newsletter, or Picasa weekly tips. A small fee makes you a 'member' and you can then view any of our 300+ video tutorials on these subjects in our Learning LIbrary.
Sincerely,
Geeks on Tour