Monthly Issue # 91 May 31, 2015                                                    www.geeksontour.com
Newsletter Archives ' Become a Member ' Facebook" All Videos ' Subscribe
Chris — Geeks on Tour is member supported.  We do not take advertising or receive funding from any other source. This FREE newsletter is made possible by our paid members.  Member benefits include access to over 300 tutorial videos, a members' Q&A Forum, and Show Notes for our weekly show: What Does This Button Do?.  Join today
If you are already a member, THANK YOU
---
May Travels
Where we've been: In May we completed our "Sea to Shining Sea" trek east. The picture above is from Marathon Marina & RV in the Florida Keys. We spent a few glorious days there, but most of the time we are at home base in Fort Lauderdale, Florida.
See our May Photo Albums for lots of pictures.
Where we're going:  For the first part of June, we'll still be in Fort Lauderdale, with a weekend trip to take the Grandkids to Orlando. The last two weeks in June we will be in Bexhill England visiting our friends, Phil and Tracey who used to own TechnoRV on the RV rally circuit here in the US. We have no appearances scheduled, but we will be doing our Sunday shows, "What Does This Button Do?" We even hope to do a show from the UK! Anyone in the UK want a Geek presentation? Contact Us.
By the way, our pictures, Blogs, Web Albums, maps, and videos are all examples of what we teach.  You can learn how to plan, preserve, and share your travels (or your life.)  It makes the experience that much more enjoyable to get creative on the computer and share pictures, maps, stories, and movies with friends and family. Check out ourLearning Library of Tutorial Videos. There are plenty of free videos in addition to our members only content to whet your appetite for learning.
---
Coming up in June/July
June: visiting Bexhill, England!
What Does This Button Do? shows on 6/14 and a date TBD while we're in the UK
7/20-25: Newmar Kountry Klub Rallyin Lewisburg, WV
7/29-8/1: FMCA Convention in Madison, WI
---
Q&A Forum
Here are some of the topics that have been discussed this month. Anyone can read the forum, only members can ask questions. This is a valuable benefit of membership!
---
May episodes of What Does This Button Do? Smartphone Educational Show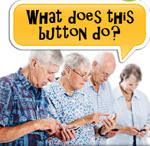 It's an educational show about smartphones and tablets. We deliver it live over the web on Sunday afternoons. Every show is about 40 minutes and it is automatically recorded as a Youtube video – so if you miss it live, no problem.  All the 'reruns' are listed on our Weekly Show Page. Here's a listing of our episodes this past month. Each episode is about 40 minutes long. The Youtube links are free for anyone to watch. If you are a Geeks on Tour member, you can use the Links that include our Show Notes and Links to specific topics in the show.
| | | | |
| --- | --- | --- | --- |
| Episode and Date | Topics | Show Video with Notes for Members | Free on Youtube |
| #41: 5/31/15 | Special Guest Martin Brossman. Tip on the new Google Photos. Beginner's Lesson on Google Hangouts for Text, Voice and Video calls | | Youtube #41 |
| #40: 5/24/15 | Interview with Mike Wendland. Apps for travelers, dasch cams etc. for security | #40 w/Notes | Youtube #40 |
| #39: 5/10/15 | Tips: fingerprint readerLesson: Photos to FacebookApp: Passport America | #39 w/Notes | Youtube #39 |
| #38: 5/3/15 | Tips: FoxFi, ICE on Lock ScreenLesson: Mobile Devices  – what are your basic choicesApp: MyFitnessPal | #38 w/Notes and Links | Youtube #38 |
Click Here and then click Follow to get notices of future shows.
---
MyFitnessPal – an App to Track your Diet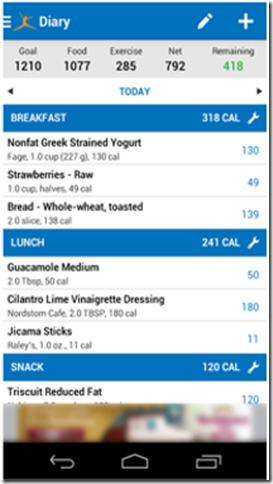 How geeks think: "If my smartphone will track what I eat, how much I exercise, and how much I weigh, I'll get in shape."
So, we now have an App to track our exercising (Runkeeper); that app talks to our food-tracking app – MyFitnessPal – so it can give us a greater allotment of calories for the day if we burned calories during exercise; and both of those apps know how much we weigh each day because of our new bluetooth "smart scale."
So, we're all set, right? Unfortunately, MyFitnessPal does not have the power to stop us from putting that ice cream in our mouths!
And, we're still looking for the app that will do the grocery shopping and cook healthy meals for us! But, check it out, MyFitnessPal is a great place to start!
---
The New Google Photos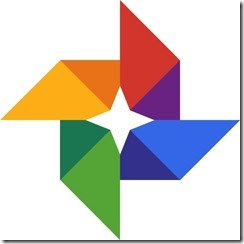 Google made lots of announcements last week at their annual developer's conference. The one that has me jumping up and down and applauding is Google Photos. No … really! I am excited about this. This is Google's third try at giving us an online photo storage and sharing service and I'm thinking that third time's a charm. For the past 3 years we've had Google+ Photos. Yes, the only difference in the name is that little + after Google, but that's huge. It means that it is no longer linked to the Google+ social network.  Now, if they'd only update their Picasa software on the computer side and let us know that they're committed to the combination of Picasa and Google Photos. Then I'd be even happier.
---
The Geek's iPhone
We've been talking about it. We did it. We got an iPhone to add to our plethora of mobile devices. We also added T-Mobile to our monthly bills. We can now choose between Verizon, AT&T and T-Mobile.
Jim tells how it's going with his new phone in this article.
---
Click here for more Articles by Geeks on Tour
That's all for now. We hope you learned something. Your next issue will be next month. Any questions, please visit our forum. If you like this newsletter, please forward it on to your friends! If you received this issue forwarded by a friend you can subscribe to get your own copy delivered to your in box – it's free. You can also visit the archives of past newsletters,
Happy Computing!
The Geeks on Tour website is an online learning library for Travelers who want to learn to use their computers and mobile devices for managing digital photos, making blogs, using maps and other online resources. Anyone can watch our free videos, read articles on our Computer Tips for Travelers Blog, sign up for our free monthly newsletter, or Picasa weekly tips. A small fee makes you a 'member' and you can then view any of our 300+ video tutorials on these subjects in our Learning LIbrary.
Sincerely,
Geeks on Tour