A joint RV rally with Geeks on Tour and
TechnoRV
.  Spend some time learning about cool things to do with your computer (Windows *or* Macs *or* Android *or* iPads/iPhones), digital camera, Smartphones, GPS, and other gadgets.  We'll have a lot of fun too!
Every day of the Rally we plan to ..
Start the day with Tai Chi
Continental Breakfast and a panel with open Q&A ..
give a photo/video assignment and have photo editing and movie-making clinics ..
Show and Tell of useful gadgets – Computer and RV and Smartphones ..
present Geeks on Tour topic seminars .. (Picasa, Blogger, Streets and Trips, Facebook, Droid, Google Earth)
present TechnoRV topic seminars .. (Digital Cameras, Computer Safety, RV Electrical systems, Tire Safety Systems)
See our tentative daily schedule
When
Sunday April 22, 2012 at 1:00 PM EDT -to- Saturday April 28, 2012 at 11:00 AM EDT
Where
4628 CR 475 Bushnell, FL 33513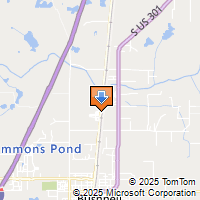 Rally Registration
PLEASE MAKE YOUR OWN RV RESERVATION WITH PARADISE OAKS GOLF AND RV RESORT. WE HAVE NEGOTIATED A SPECIAL RATE OF $25. JUST CALL AND ASK FOR LIL NEWCOMBE (352-793-1823).  This is not included in your Rally Tuition.
Registration
The fee for the event is $199.  One registration is for one RV and 2 people.  Geeks on Tour Members get a discounted rate of $165 Please Log in to see the button.
Rally Tuition for
Geeks on Tour Members $165

Rally Tuition for
non-members is $199